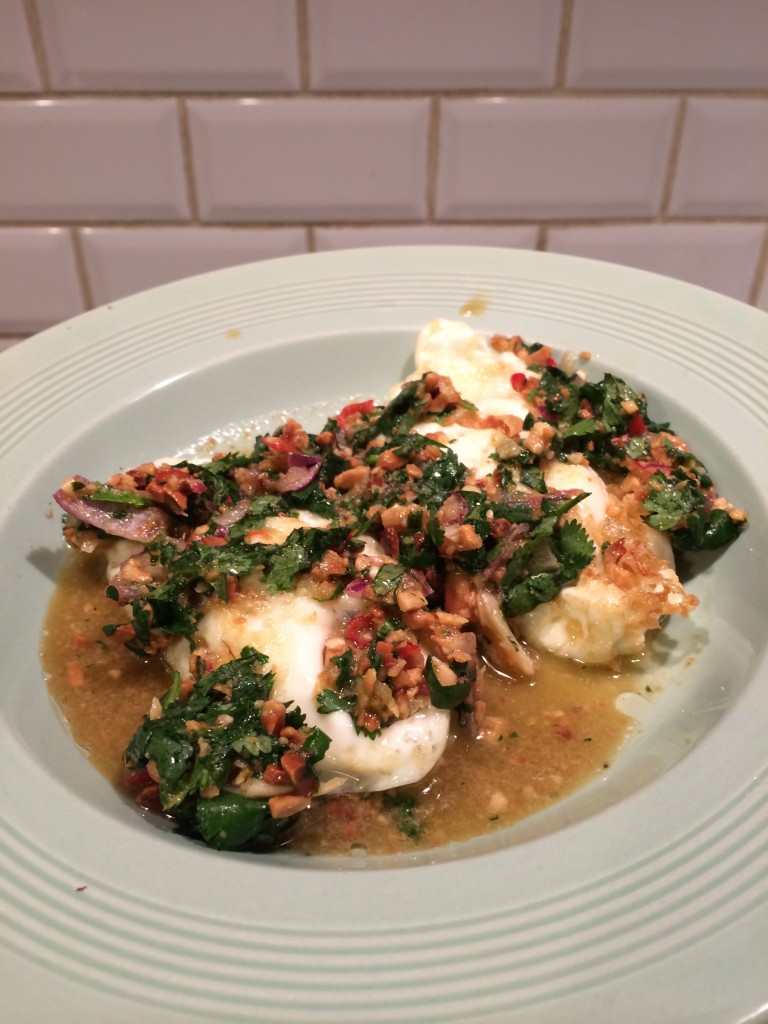 Pretty much every week I have a music night with my friend Jim up in the studio. Inevitably I get home around midnight ravenously hungry – you can speculate why. I have to work quickly on my studio snacks so as not to wake up my wife and to satisfy my insane hunger as fast as possible. I made a salsa in two minutes one night.
Deep fried eggs are a new discovery for me. They are sublime and I think quite possibly the best (and perhaps only?) way to cook eggs from now on.
I deep fry mine in a wok, bring the oil to a medium – high heat. Crack the egg(s) into a bowl and then tip carefully in to the oil. The oil should be hot enough that the egg starts to cook immediately, holding it's shape. As soon as the white is cooked until it's… er… white (this takes around 20 seconds), I loosen the edges of the egg from the bottom of the wok and kind of fold them up over the yolk to protect it and then gently flip it over to cook on the other side. 30 seconds I flip it back over until the edges are starting to crisp up and then take it out and drain on kitchen roll.
Before doing the eggs (usually while the oil is heating) I make the peanut chilli sauce. In a large pestle and mortar I add a sliced birds eye chilli, a teaspoon of palm sugar and a garlic clove and then mash these to a paste. Then I add a handful of roasted peanuts – not the shop bought dry roasted kind but raw peanuts that I've toasted in the oven – and crush those up so there's still texture left. Then I add the juice of half a lime, about the same amount of fish sauce and a splash of water just to loosen everything.
When the eggs are cooked I smother them with the sauce, thinly sliced red onion and a few leaves of coriander. Lush.