Given the run of recent weather, most of us are probably planning the Great Summer Getaway. The promise of sunshine, sea and good food is something to look forward to, in the face of the Great British Rain Season that we seem to have been through. However, when you're a tourist, you're fair game. The way you dress, the way you speak and that camera dangling around your neck is enough to tell the locals that you're a tourist. And it's enough to tell anyone who's after a quick buck that you probably don't know much about the local currency and what to expect from the local cuisine.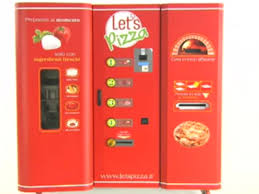 Whether you're in Rome, Japan or any other major tourist destination, you'll find the streets lined with food vendors and places to eat – particularly where there are tourists. While to your taste-buds, you might be getting a taste of the local cuisine, the chances are that you're getting fobbed-off with some generic, supermarket-style substitute; it's amazing how a bit of sunshine and a different backdrop can convince your mouth that you're eating something special. However, you can make sure you get a flavour of the local specialities, without being charged like a financial equivalent of a wounded bull.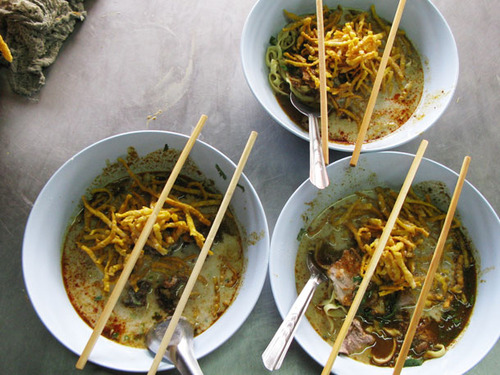 Hit the markets
The first tip is to avoid any stalls that have food either sitting out in the open or that's behind glass, being quietly tanned by a heater. If you can find a local market, look for stalls that make your food to order; the chances are that they'll be using fresh produce and creating food for the locals as much as for hapless holidaymakers. It also pays to look for markets off the beaten track; the further away a restaurant, bistro or café is from a tourist hotspot, the greater the likelihood that the food they serve is going to be authentic and reasonably-priced; these are the businesses that conduct themselves long after you've packed your suitcase and gone back to face the next wave of monsoons at home – they rely on locals as much as – if not more than – tourists and won't cut corners.
Homework and hotels
It can also pay to gen-up on the local cuisine before you go. A little trundle through cyberspace will give you a good idea of what you should expect and what you ought to be seeking out. Look for Rough Guide-style sites, where you'll get recommendations from people who've been where you're going. As much as you'll pick up on tips about where to go, you'll also pick up on where to avoid.
If you're staying in a hotel, then have a word with your concierge and ask where they recommend. The chances are they'll be local and if you tell them roughly what you're after, they'll be able to tell you where's good and where's not.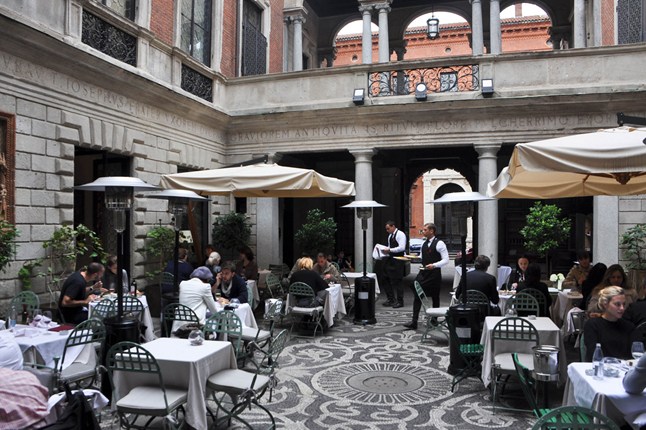 Look for the locals
There's an old adage we use in Blighty that we seem to forget on holiday, but it pays to remember it: look for where the locals go. We all know a restaurant near home that we reckon must be good because it's always full of its countrymen – so apply the same rule abroad. If you see a restaurant that's full of lobster-coloured Brits, then move on. However, if you find a place that seems to be full of the locals and their families, then you've probably struck gold.