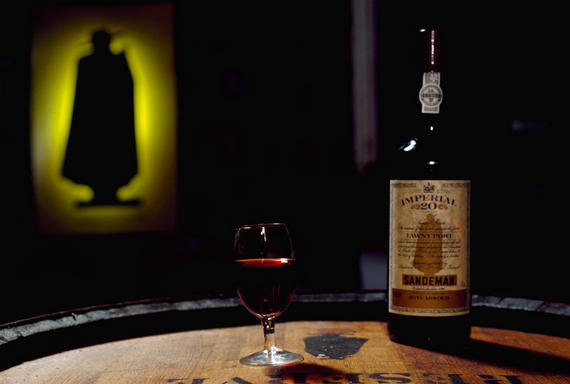 Cheese's little red friend drops a velvet curtain on dinner like nothing else and this magical drink of Portugal's spectacularly rocky Douro Valley, (a world heritage site) is a joy to behold.
Up in Valley they grow red grapes which are foot-trodden, fermented then fortified with pure alcohol; this stops the fermentation leaving all that fruity-sweet grape character.  Then it all goes into a big oak barrel called a pipe to age.
The basic styles (usually called Ruby) don't really age much, which keeps them fruity and approachable. After a long time in barrel it becomes Aged Tawny – a reference to its pale brown colour, (usually declaring 10, 20 or 40 years), style wise these are lighter, raisin and sultana ports.
At the top of the pile is Vintage, which must spend 2 years in barrel but is then bottled to continue ageing. Not made every year (a vintage year is only declared when it's really good), these are the heavy boys of the Port world, at their best at 20 years plus and the one's you need to decant – no panic, just pour it slowly and leave the last bit in the bottle.  Style wise they are rich, plummy and deep.
To look out for: – Noval, Graham's, Dowes, Taylors, Warres or Ramos Pinto
To avoid: – Cheap port with dust on the bottle.  Only Vintage port will age – the other styles start to break apart once in the bottle too long and you feel the spirit burn.
Serving: – Get the cheeseboard out and a nice stick of celery. As host, serve the person on your right then yourself, then pass it to the left and don't let the bottle touch the table.
Weird but Wonderful: Colheita (means harvest in Portuguese), these are aged tawny ports from a single year full of individual character.
Emperor Class: Quinta do Noval Nacional – once described as "the Everest of Port".