Every country's got their thing; the thing that they do better than anyone else in the world. The Japanese have sushi, Canada has poutine and the Italians have pasta. And there's no doubting that, when you eat a national signature dish in its country of origin, everything else tastes like a pale imitation. So what about Belgian chocolates?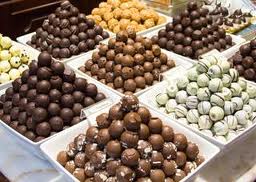 Why the Belgians?
But how come the Belgians have got the monopoly on chocolate? There's no doubt that, when it comes down to it, the words 'Belgian' and 'chocolates' equate luxury. They are, simply, the best chocolates in the world. But how come? Shouldn't South America have that one nailed? After all, it's generally accepted that the Ancient Aztecs are more or less responsible for introducing the cacao bean to the rest of us – so home come they aren't synonymous with the best-quality chocolate?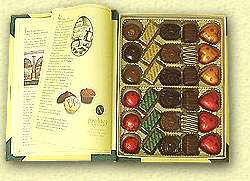 A brief history of Belgian Chocolates
Belgium was introduced to chocolate in the 17th Century. At that time, it was ruled by Spain, who were pretty good at the whole exploring thing. They brought cacao back with them and it soon found its way into the huge market arena, the Grand Place. Unsurprisingly, it was an instant hit and many artisans devoted themselves to creating the best chocolate they could – which began Belgium's reputation for making only the good stuff.
By 1885, chocolate was such big business that King Leopold II decided to try and get a monopoly on it. He invaded the Congo, abused the natives, colonised it and got himself an unlimited supply of cacao beans for his trouble. As a result, Belgium became one of the biggest producers of chocolate in the world – but it hadn't quite achieved the luxury status that it enjoys today. For that, we need to jump forward 27 years to 1912.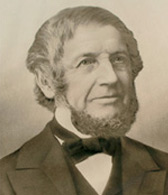 It was Jean Neuhaus who put the chocolate icing on the chocolate cake. His contributions of couverteur and praline pretty much turned the sweet-treat world upside down. Couverteur is a cold, chocolate shell that seals the flavour of whatever's inside, far more effectively than any other method. His pralines weren't restricted to hazelnuts; with the protective couverteur locking all the flavour inside, he was able to create complex flavours, such as nougat, coffee, fruit flavours or another layer of decadent chocolate. If that wasn't enough, he also came up with the ballotin – better known as the chocolate box. This proved to be the best way to package his creations, protecting them from damage and preserving their flavours and aroma.
That's all very well – but how has Belgium managed to hang onto the title of World's Best Chocolate Producer? The secret still has its roots in Neuhaus' first creation. When chocolate is made, sugar and cocoa butter are added to ground cocoa beans. This is then carefully tempered – a heating process that gently melts all the ingredients together to create the chocolate that's used in couverteur. Most chocolate companies receive this as a block. However, those crafty Belgians tend to receive it from heated tanker trucks that have been filled up almost as soon as the tempering process is complete. Because the couverteur is kept warm, it hangs on to its flavour and aroma, much more effectively – the key ingredients to great chocolate.